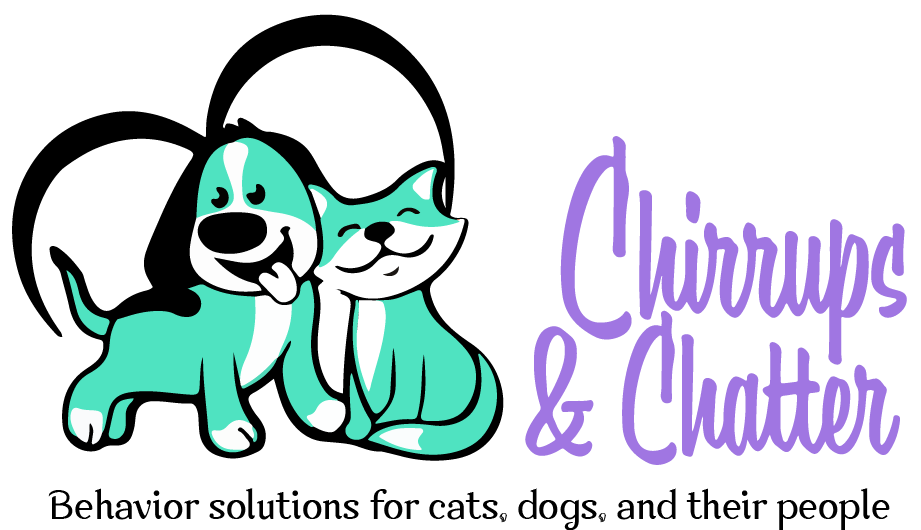 Date
Sep 30 2023

- Oct 01 2023
Expired!
The Big Meow: Behavior, Traps, and All Things Cat!
2-Day Virtual Event: September 30th and October 1st
This event is virtual. All registered attendees will receive access to recorded sessions for two weeks following the event.
September 30th
10:00-10:15: Welcome and introductions
10:15-11:15:  TNR, Trap Demo, and Trapping tips with Trapking
11:15-11:45: Fear Free Trapping Tips with Tabitha and Trapking
12:00 -1:00: Do You Speak Cat? Feline Communication for caregivers, veterinary and the Shelter Team
With each purr,  meow, & swaying tail, cats are communicating with us. Tabitha will discuss feline body language, how scents affect cats behavior, cat vocalizations, helping cats through communication and ways you can partake in cat chats.
Veterinary and shelter team members often express doubt about handling cats. The best way to know a cat's emotional state and whether they are relaxed enough to cope with the stress of veterinary procedures is to watch their body language.  This is the first step to Fear-Free and Feline Friendly handling.
2:15-3:30: No more cat wrangling: No more cat wrangling! Techniques for feline friendly handling.
Many cats feel fear, anxiety, and stress when being handled and/or approached. The effects of feeling this way can lead to reduced quality of life for the patient and animal care teams, an increase in injury to staff, and make owners less likely to bring their cats in for veterinary visits. Fear, anxiety and stress can also make veterinary visits more difficult and lead to lower quality care, fewer diagnostics, and ultimately poorer medical outcomes. Lastly, it can lead to cats being surrendered due to broken bonds between pets and their owners. This is why it is vital for us to do what we can to limit fear, anxiety, and stress in the cats we are working with and provide consistent, positive human to cat social interactions.
In this session, Tabitha will discuss the effects and how to identify the signs of fear, anxiety, and stress in our cats. We will also discuss tools and handling techniques that can help reduce fear, anxiety, and stress in cats thus making the shelter, veterinarian and home an overall less stressful and happier place for cats, visitors, employees, and volunteers.
3:45- 4:45: When Caring Hurts: Managing Compassion Fatigue Panel
Sterling Davis, Tabitha Kucera, Dr. Meghan Breedlove, and other guests
Compassion fatigue is finally getting the attention it desperately needs. During this panel discussion, attendees will:
Learn more than just the signs and symptoms of compassion fatigue
Hear veterinary and animal professionals' stories and struggles
Explore effective strategies to deal with the elephant in the room
4:45-5:00: Closing/Giveaway
Oct 1st
10:10-11:05: Me-Ouch, Painful, Not Grumpy Cats
In many cases of cats exhibiting aggressive behavior, pain can be the cause or a contributing factor. As a behavior consultant and veterinary technician, Tabitha is lucky to bring a clinical eye to the home environment. Many behavior concerns have medical roots that would otherwise go unnoticed. Cats are unique in that they are both predator and prey animals. Due to this, assessing their pain is challenging not only for pet owners, but also for veterinary and shelter professionals.
Through lecture and video demonstration, this session will hone your pain assessment skills and provide you with the resources to advocate and care for the cat's in your care. Tabitha will also share a case study in which pain was the cause of the aggressive behaviors.
11:10-12:10: What we Wished we Knew When we Started, Lessons Learned Working in Animal Welfare.
Sterling Davis, Tabitha Kucera, and other guests
1:30- 2:30: Stop the Catfights: Collaboration and Communication for Catvocates
Sterling Davis, Tabitha Kucera, Dr. Meghan Breedlove
In veterinary medicine and animal welfare, we often must navigate conflict and difficult conversations with people. Along with these challenging conversations, it can be common to interact with toxic attitudes and environments. Communicating and collaborating is a crucial part of our jobs. In this panel style session, we will be discussing resolving conflicts, the importance of communication and collaboration, using positive reinforcement for people, and share our stories.
2:35-3:35: Aggression in Cats
While aggression in cats is tough on caregivers and adopters, it may be even tougher on the cat. The good news is there are steps that can be done to help manage, decrease, or resolve the aggressive behaviors. In this session, Tabitha Kucera will share some steps to help identify possible causes of aggression, management of aggression to prevent it from worsening, and more! With this information, you can keep more cats in their homes!
3:45-4:45: From Hiss to Purr: Training Techniques for Scaredy Cats
Do you have a fearful cat? Do you work in a shelter? Shelters can be overwhelming places for cats. The sights, sounds and smells can make even the most outgoing, active cat become nervous and shut down. When cats are stressed and fearful, it increases the likelihood of illness and unwanted behaviors and decreases their chances of being adopted. With the right strategies and techniques, these cats can be socialized into happy, loving and well-adjusted adoptable cats.
Through lecture and video demonstration, this session will discuss practical tips, tools and training techniques that can be used to reduce and fear stress in cats
4:45-5:00 Closing/giveaway