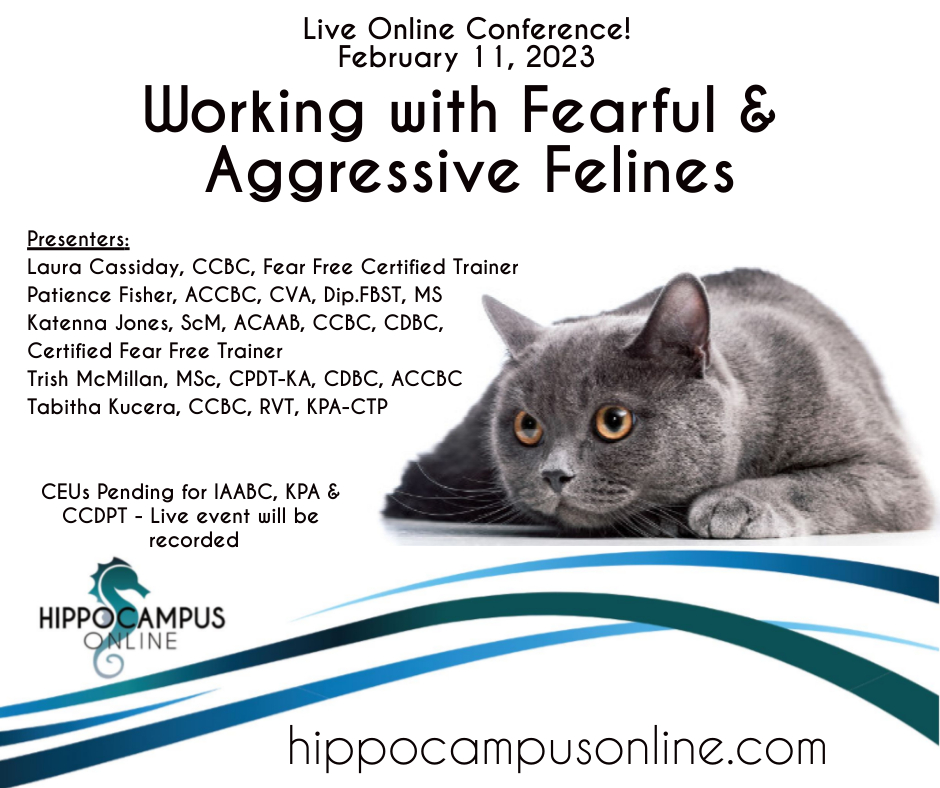 Date
Feb 11 2023
Expired!
Working with Fearful and Aggressive Felines
ME-OUCH, PAINFUL, NOT GRUMPY CATS – TABITHA KUCERA, CCBC, RVT, KPA-CTP
In many cases of cats exhibiting aggressive behavior, pain can be the cause or a contributing factor. As a behavior consultant and veterinary technician, I am lucky to bring a clinical eye to the home environment. Many behavior concerns have medical roots that would otherwise go unnoticed. Cats are unique in that they are both predator and prey animals. Due to this, assessing their pain is challenging not only for pet owners, but also for veterinary and shelter professionals.
Through lecture and video demonstration, this session will hone your pain assessment skills and provide you with the resources to advocate and care for the cat's in your care. Tabitha will also share a case study in which pain was the cause of the aggressive behaviors.
Register at Working with Fearful and Aggressive Felines conference